The folks over at
Make
have made their
2007 open source hardware gift guide
available.
Open source hardware refers to computer and electronic hardware that is designed in the same fashion as open source software. The hardware is available under a license that permits customers to re-engineer and improve the hardware and then redistribute it in modified or unmodified form. A
detailed article is available
. The kits and projects included open source 3D printers, TV-turn-off devices, iPod chargers, music players, and
a tube-based micro guitar amp
.
There are many interesting open hardware projects out there that one should be paying attention to, such as
Open OEM
, which is trying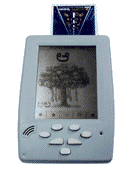 to create an open computer where all of the specifications are available and there are no restrictions upon its use.
OpenBook
is a project which wants allow tablet usage to masses by high volume by to creating specifications for a tablet PC positioned somewhere between between the One Laptop Per Child
$100 laptop
and consumer Tablet PC.
The goal of the
Simputer
project was a low cost portable alternative portable device designed to run on Linux and use the XML-based Information Markup Language (
IML
).
When you're thinking of giving a gift this year to your techie friend or family member give the gift of open source. For those who are supporters of open source software, it may be time to begin to think about supporting hardware developers that are out challenging the way technology is made and distributed.
Sphere: Related Content